Why choose us?
We are proud to offer the best looking trees in Denmark. Our trees are carefully selected and quality is continuously checked. We are very thorough and can therefore almost guarantee the best Christmas trees in Denmark! We are known to deliver on time and to offer solutions at a reasonable price.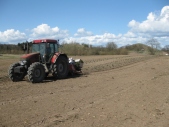 Planting
All Christmas trees are cared about. To ensure the quality, the small trees are carefully planted. This is where 8-10 years of production starts.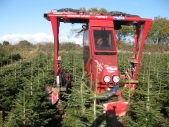 Cultivation
Our cultivation is eco-friendly and we use custom-built machines that handle the trees with care.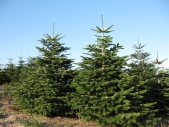 Product
After 10 years of cultivating the final product is ready for delivery

Delivery
We can handle all from packing to delivery, and we will always find a solution.

Great service
We value happy customers

Contact us
You are always welcome to contact us. We speak Danish, German, Swedish & English